3QUELLEN® MODEL L - PATENTED WATER ACTIVATION
Patented water activation with 5 source stones made of CeraActiv® ceramic
Centralised connection to the mains water supply (after the central water meter)
For houses with up to 6 accommodation units and for medium-sized commercial use
The device is maintenance-free and will function for a long period without wear
Installation by a specialist in any installation position
Delivered ready for installation
Made in Germany

Technical data

Made of drinking-water grade V4 stainless steel, with wall bracket
Component testing in accordance with the Pressure Equipment Directive 2014/68/EU
Source stones made of patented CeraAktiv ceramic, tested in accordance with TÜV / LGA
Operating pressure: min. 2 bar – max. 8 bar
Water temperature: 5 – 20 °C
Capacity: unlimited
Volumetric flow rate: max. 5 m3/h*
Use: drinking water
Connection: R 1 inch internal thread
All components correspond to generally recognised codes of practice
The device meets the requirements of § 17(1) of the German drinking water regulation (Trinkwasser Verordnung)

*Values indicated depend on local water pressure.
Spring water in your home
Our 3Quellen technology brings us closer to the dream of fresh spring water. You can activate your mains water using a natural process that requires neither an electrical current nor any additives. Patented 3Quellen water activation combines three natural methods in one piece of equipment. Mains water is swirled in the 3Quellen water activator by means of shaped ceramic stones. Special minerals and ceramic micro surface structures also have an effect on the water. Our technology is easy to install into your water main, maintenance-free and will work for a long period without wear.
The 3Quellen principle for water activation
Water activation through swirling
The image of the rushing waters of a mountain stream makes the principle of "activated" water in nature easier to grasp. The built-in shaped ceramic stones create a vortex in the patented 3Quellen device. This dynamizes and activates the water.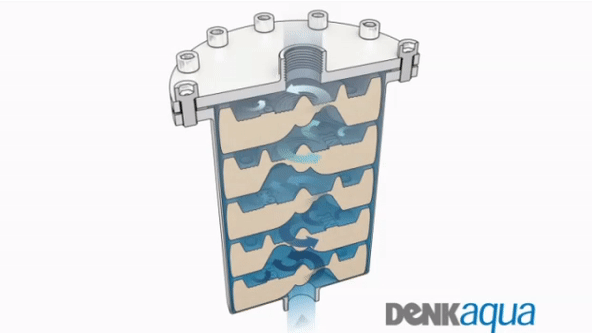 Water activation through changes in charging properties
The charging properties of water change upon contact with silicate surfaces, which is why we make the shaped ceramic stones from CeraAktiv ceramic. The ceramic is only available from us. We developed it and we patented it. CeraAktiv is made of special silicate minerals, crystals, quartzes and feldspar stones that are not soluble in water.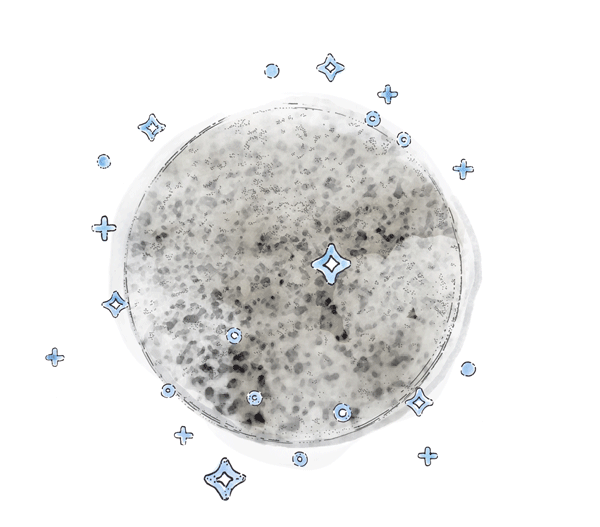 Water activation through maximised surface
The shaped ceramic stones are produced with our patented Porosium® surface, which makes it possible to create up to 100 m2 of surface area for every gram of ceramic, achieving the tiniest structures and maximising the active surface. This boosts turbulence and the effect of contact.
The right filter for drinking water purification
To go with our 3Quellen devices, we also supply a depth filter for drinking water purification. Any harmful substances (e.g. medication residue, hormones, heavy metals) can be absorbed by a coconut membrane that does not alter the mineral content of your drinking water. The filter has been designed for installation on the drinking water point (e.g. kitchen), after the 3Quellen device. All connections are supplied for straightforward self-assembly.
You can find more detailed information at
www.denk-aqua.de
Data
| | |
| --- | --- |
| Article | 3QUL |
| ⌀ | 22 cm |
| Length | 30,50 cm |
| Weight | 12 kg |
Scope of delivery
3Quellen L model, wall mounting, sample stone, installation instruction
Accessories
The following products fit well to this product.